We Install Industrial Strength Epoxy Coatings and Make Your Floors Beautiful
---
Is your garage floor suffering from salt and neglect, oil stains, grease spots, or paint spills? Do you want a floor that makes a statement in your retail space or salon? Do you need a floor that is impenetrable to solvents, oil, or grease? Are you remodeling a break room or a public restroom?
Michiana Epoxy is a professional epoxy floor coating company. Because you can't afford a cheap DIY epoxy floor, we install industrial epoxy coatings in residential, commercial, and industrial settings.
Industrial Coating, Professionally Installed
Ugly Garage Floor? We give FREE QUOTES
---
Ready to Book a Quote?
Do it online! Click the button below!
---
Michiana Epoxy will make sure that you love your beautiful new epoxy floor.
We have an unlimited color palette to fit every situation.
---
No Peeling
Bonds so well that you can expect to get over 8 pounds of moisture vapor emission-blocking power. With up to 3 times more adhesion than other epoxy and polyasparitic coatings, they will not peel or flake – period! 7 Reasons you have a peeling floor.
Maintainence Free
Clear, abrasion-resistant polyasparitic topcoats produce a tough, easy-to-clean surface that does not require waxing or other labor-intensive upkeep. Ideal for demanding environments, epoxy flooring is aesthetically pleasing and impact, abrasion and chemical resistant. How to Clean your Epoxy Floor.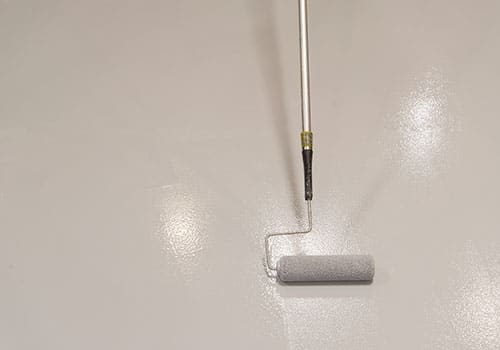 One Day Install
Our most popular epoxy floor coating can be installed onto the floor of a typical 2-car garage in one day resulting in very little down time. Here is the breakdown of our installation process.
Industrial Strength
Whether in an industrial setting or a home garage, our epoxy floor coatings are designed to provide a strong and durable finish. Our Seamless floor finishes are suitable from Auto Mechanic Shops to Dog Kennels to your Garage Floor.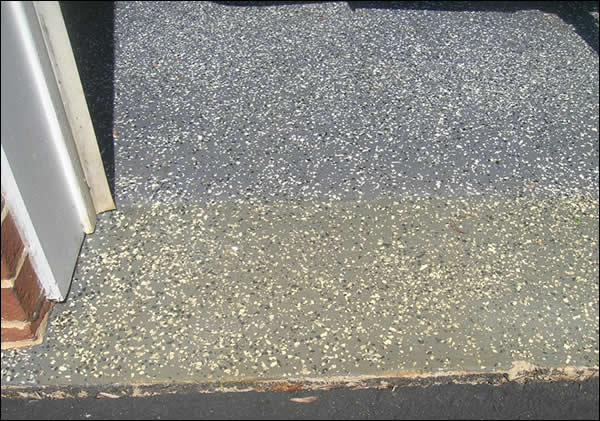 UV Stable
Our top coat helps your floor retain its original color no matter how much sun it gets. Our base coat will never fade and the top coat will never yellow. When installed by Michiana Epoxy, your floor will remain beautiful for decades.

---
Now you can book your quote online!
Click the button below to choose your date and time!
---
We approach business with the motto of "people, product, and process". You can clearly see this at Michiana Epoxy. We have great people who care deeply about your satisfaction. Each person has a stake in the success of the company. Our team has tested almost every coating product on the market, as a result we can declare confidently that we offer only the best epoxy coatings available. We have perfected the process of installing everlasting and beautiful epoxy floors in garages and on porches and patios. If our team earns the opportunity to serve you, we'll make sure you love the entire experience!
---
Michiana Epoxy, LLC is a family owned Indiana business. We serve the greater Michiana area.